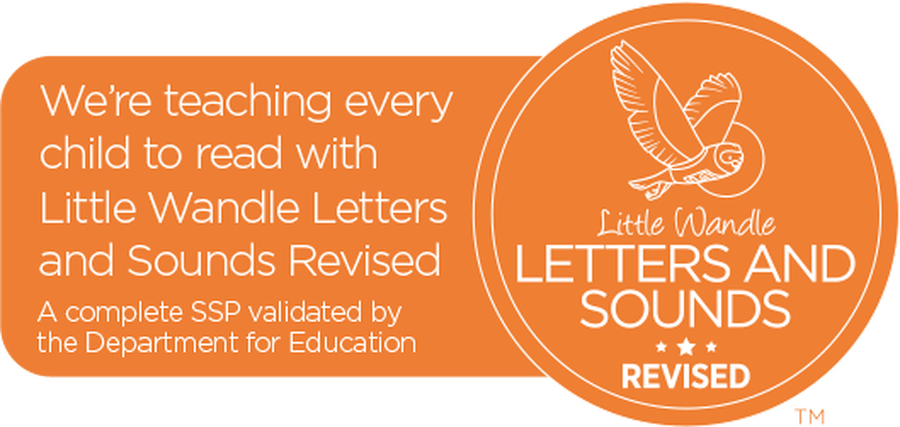 What is phonics?
Phonics is simply the system of relationships between letters and sounds in a language. When your child learns that the letter C has the sound of 'c' or your older child learns that "tion" sounds like 'shun', they are learning phonics.
At Central Primary School, we believe that all our children can become fluent readers and writers. This is why we teach reading through Little Wandle Letters and Sounds Revised, which is a systematic and synthetic phonics programme. We start teaching phonics in Nursery/Reception and follow the Little Wandle Revised phonics progression, which ensures children build on their growing knowledge of the alphabetic code, mastering phonics to read and spell as they move through school.

Early Reading and Phonics
The teaching of phonics is given a high priority, it opens up the potential of reading and for learning across the curriculum. Our systematic approach ensures that children learn
All the phonemes of English words

The correct pronunciation of the letter sounds (phonemes)

The correct formation of the letter sounds (grapheme)

How to blend sounds together for reading

How to segment sounds for spelling

The sequenced learning of appropriate tricky words
Parents and carers
The link below will take you to Little Wandle Letters and Sounds Revised resources and videos to support your child with the teaching of phonics.
https://www.littlewandlelettersandsounds.org.uk/resources/for-parents/​